Heartland Records – One of the Best Music Stores in Melbourne
Music is more accessible now than ever before. People can search for countless artists and songs within seconds thanks to online music streaming sites. Yet something has been lost in the process of digitisation and commercialisation. Aside from loss of quality, the absence of the physical element has diluted the experience. Music has almost become too easy, making it disposable and transient.
Heartland Records is here to bring back what's been lost. One of the leading music stores in Melbourne, our passionate enthusiasts are dedicated to maintaining the experiential value of music and promoting the rewarding physical aspects of listening to it. We believe that dropping a needle onto a record and listening to it from start to finish can be immensely enriching, allowing you to connect to the music more intimately.
Discover a Huge Selection of Music
Our music record shop has one of the largest selections of brand new and secondhand records in Melbourne. Whether you want the latest releases from modern artists or deep back catalogue titles from bygone days, we're confident that you'll find the records you're looking for. You may even be surprised to discover some rarities that you never knew existed!
We stock thousands of records spanning across many different genres and time periods, some of which include:
60's & 70's
Alternative
Hard Rock
Jazz & Blues
Metal
Pop
Punk
Rap & Hip Hop
Reggae & Dub
Soul & Funk
Soundtracks
And many more!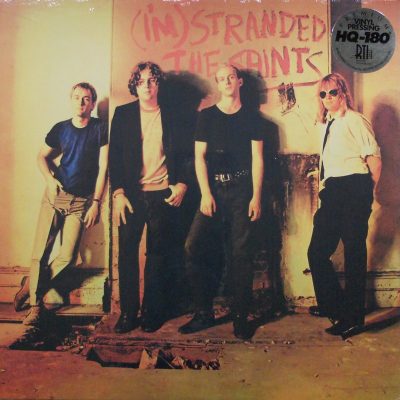 OTHER MUSIC-RELATED PRODUCTS
What good is it having vinyl records if you have no turntable to play them on? We only stock a small range of Audio-Technica players and the odd used one but are more than happy to try and help you with recommendations for your Hi-Fi needs.
In addition, our music shop in Melbourne offers branded tote bags for carrying your vinyl, record cleaning brushes for removing dust and marks from vinyl surfaces, anti-static inner sleeves, in-store gift vouchers, a wide range of t-shirts, and much more.
A HOME AWAY FROM HOME FOR MUSIC LOVERS
Located within short walking distance of Queen Victoria Market, our Melbourne records store is a home away from home for music lovers. We're as passionate about music as you are, and we're always available for a chat. We can teach proper vinyl handling and cleaning, recommend a suitable turntable, and discuss your favourite artists. Our incredible selection, low prices, extensive expertise and friendly customer service make us one of the best record and CD music stores in Melbourne.
Browse Our Extensive Record Collection Today
Heartland Records is a leading purveyor of vinyl records and one of the most popular music stores in Melbourne. Browse our incredible collection in-store or shop online today. Alternatively, you can get in touch with our friendly team by calling (03) 9329 9636, sending an email to info@heartlandrecords.com.au or filling out our online enquiry form.

Although he was closed to public and I knew what I wanted,he grabbed the items straightaway, champion of a bloke, bloody awesome record store!!!

Great local record shop. The store has a very good collection, friendly professional staff and good equipment for listening before buying. prices are also very low as compared to other record stores. Heartland Records is my favourite store in Melbourne!!!

Always has a great range and often cheaper than big box stores. Recently ordered online too, no troubles at all, got emailed a tracking number straight away and received the order in less than two business days. Thanks again!
Monday: Closed
Tuesday: 11am-5:30pm
Wednesday: 11am-5:30pm
Thursday: 11am-6pm
Friday: 11am-6pm
Saturday: 11am-5:30pm
Sunday: 11am-5:30pm
Monday: Closed
Tuesday: 11am-5:30pm
Wednesday: 11am-5:30pm
Thursday: 11am-6pm
Friday: 11am-6pm
Saturday: 11am-5:30pm
Sunday: 11am-5:30pm
420/422 Victoria Street, North Melbourne, VIC 3051